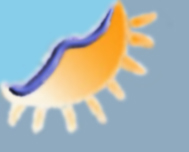 F O L L O W

"For it is by grace you have been saved, through faith--and this not from yourselves, it is the gift of God--not by works, so that no one can boast."
Ephesians 2:8,9
By Receiving Christ, we are born into God's family through the supernatural work of the Holy Spirit who indwells every believer. This is called regeneration, or the "new birth." Jesus explained that to Nicodemus in John 3:1–21.
This is just the beginning of a wonderful new life in Christ. To deepen this relationship with our new Father we should begin with (Discipleship) or Following Jesus by:
There are links below, to articles available on the internet. Under each subject header below, we try to include many different denominational practice's on each topic. There are many different ways and ideas to study God's Word. God has many channels (ways) to make His Presence known to us.There are many theological approaches to the Gospel. We do not consider one right or wrong over the other. We do not believe in a (For or Against) approach to study -OR- our relationship with God -OR- our practice of Worship. We Believe God will Guide US, into ALL Truth. The Holy Spirit is the Spirit of Truth.
We have found: when people see the devil, in everyone else's approach to Finding God, they seem lack zeal for the things of God. A Critical or Judgmental Spirit will damage and slow your growth. Get on fire for God and he will work out the problems.
1. Talk to God in prayer every day.
---
A. Set a specific time everyday and learn to be Faithful in this. God highly honors Faithfulness. "The men who have done the most for God in this world have been early on their knees. He who fritters away the early morning, its opportunity and freshness, in other pursuits than seeking God will make poor headway seeking Him the rest of the day. If God is not first in our thoughts and efforts in the morning, He will be in the last place, the remainder of the day." E.M. Bounds
D. The Hour that Changes the World is a good book on prayer by Dick Eastman
2. Read and study your Bible everyday to know Christ better.

---
A. However you can find a way to get the Word INSIDE is all that matters. Listening to audio or video resources add spice if you have a hard time sitting still for reading. Teachers of the Word have some great online sermons available. Share with your family what you learn or Find a friend who likes to study God's Word also and you can talk about and share what your learning with them. B. Richard Duane "Rick" Warren (born January 28, 1954) is an American evangelical Christian minister and author. He is the founder and senior pastor of Saddleback Church, an evangelical megachurch located in Lake Forest, California. He has a outline on his website 12 Ways to Study God's Word
C. There are many advantages of doing a Home Study Fellowship. Fellowship is a good way to bring the word of God a fresh fire. Here is a manual link from Hurting Christian.org. David Humpal is the Pastor of First Christian Church in Merced, CA. Training Manual for the Bible Study Group Leader
D. The Lectio Divina is a wonderful way of reading the Scriptures and draws you closer to God.
---
3. Worship, fellowship, and serve with other Christians in a church where Christ is preached.

---
---
4. As Christ's representative in a needy world, demonstrate your new life by your love and concern for others.

---

A.
---

5. Tell others about Christ.

---
---